Plant Me A Rainbow is honored to partner with The Leukemia & Lymphoma Society and their Light the Night campaign where from now until the end of September, 10% of all sales will directly go back to this worthy cause. We will walk locally at the Westchester County Lower Hudson Valley Light the Night on Saturday, October 26th from 5pm-8pm at Playland Park in Rye, NY. For more information, please visit
Light the Night
.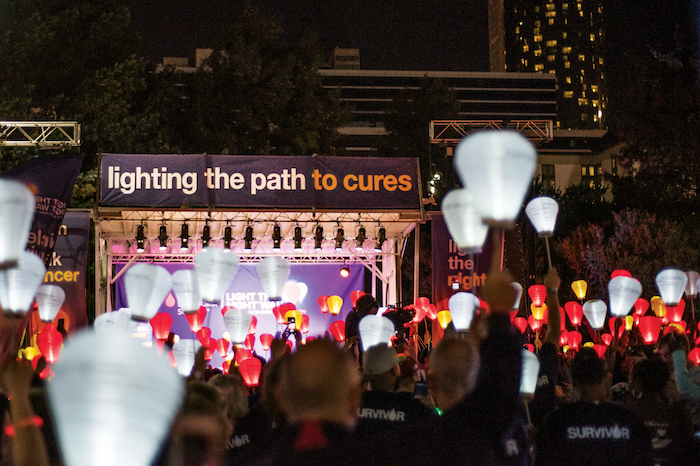 Message from Our Partner
For more than 70 years, The Leukemia and Lymphoma Society's has invested nearly than $1.3 billion in research for lifesaving treatments, helping advance nearly every therapy used to treat blood cancer patients, and advancements to find a cure.
The mission of LLS is to Cure leukemia, lymphoma, Hodgkin's disease and myeloma, and improve the quality of life of patients and their families. LLS exists to find cures and ensure access to treatments for blood cancer patients. We are the voice for all blood cancer patients and we work to ensure access to treatments for all blood cancer patients.
Light The Night raises funds in support of The Leukemia & Lymphoma Society (LLS).
Light The Night, LLS's powerful premiere community event, brings LIGHT to the darkness of cancer. We bring communities together to celebrate those who are fighting the disease and to honor those we have lost. Coming off a record-breaking year as the Peer-to-Peer Professional Forum's Program of the Year, Light the Night continued to show growth year-over-year and is now the 5th largest peer-to-peer fundraising program in America, raising over $700 million since 1999.
1 million people walk, at 140 inspirational evening walks across the US and Canada, to end cancer. Our lanterns glow gold, white and red to represent those we've lost, those who have survived and our common quest to MAKE SOMEDAY TODAY.